5 Ways to Make Your Home Cozier for the Fall & Winter Holidays
Posted by WOCA WOODCARE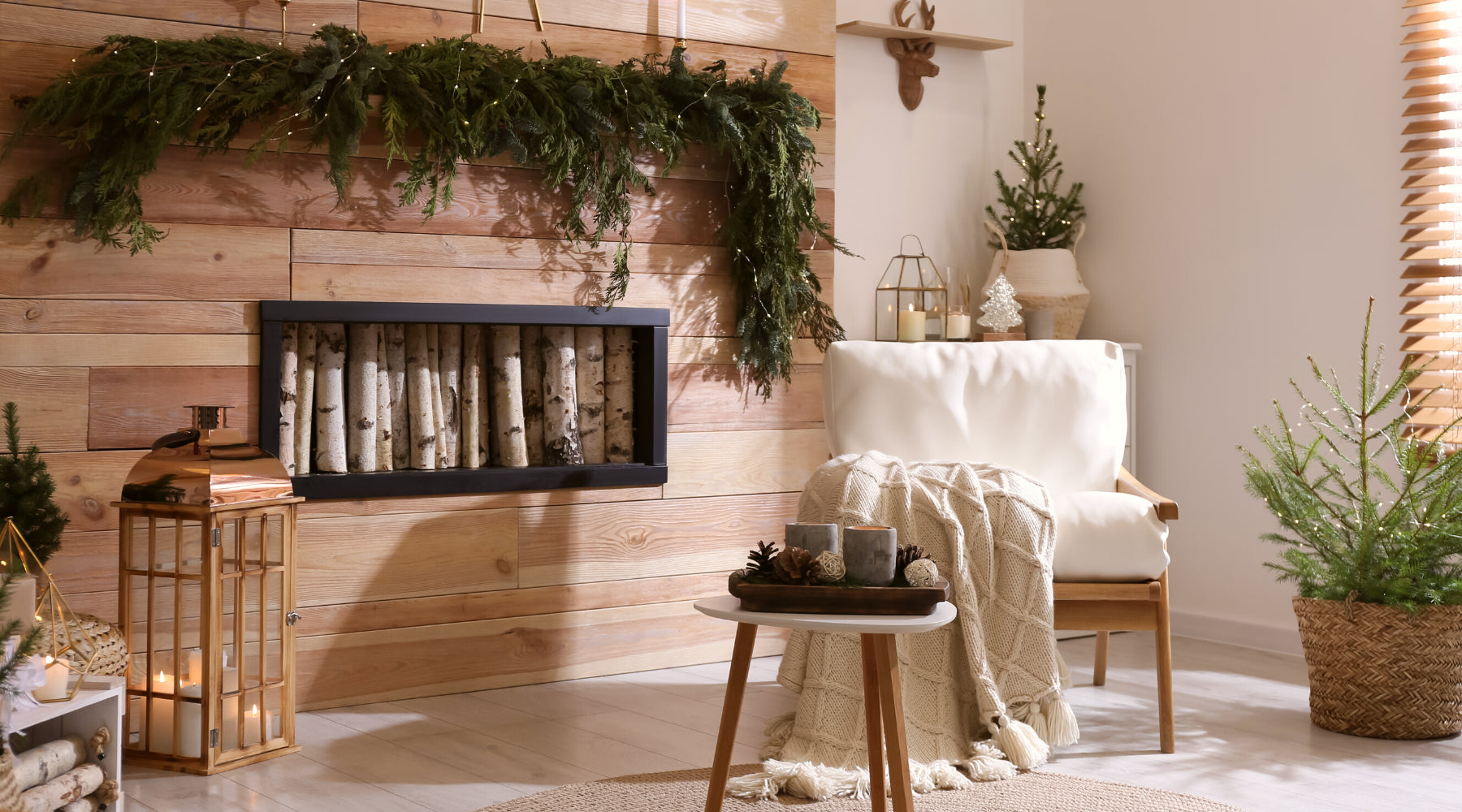 As the days get shorter and the weather turns crisp and then cold, many of us experience a strong desire to burrow in and snuggle up in a comfortable, indoor environment. As much as we anticipate the big meals and thoughtful gifts, most of us look forward to the warm, familiar feeling of spending time with loved ones at home even more.


While you prepare to entertain, make the most of the season with these 5 ways to make your home cozier for the fall and winter holidays. A little bit of effort will pay off all season long, filling you with pride in your home and setting the stage for making cherished memories.


1. Bring the Outside In
It's no coincidence that many of us think of "sprucing up" our homes in the winter. In fact, the tradition of bringing little touches of the changing winter landscape indoors started over five hundred years ago with the first decorated Christmas trees.
You don't have to limit your choices to a single large tree—or wait for December to start decorating. Placing small centerpieces or displays (such as pumpkins or glass bowls of colorful, visual potpourri) around your home is a great way to accomplish this. For more tips on  seasonal color palettes and décor trends, click here.
Bringing in elements of the outdoors can be as simple as finding a unique way to display a colorful assortment of fallen leaves gathered on an early autumn walk.  As the colder months take hold, faux pine needles, pine cones, and garland are a great natural element that will add vibrant color and that "winter wonderland" kind of cheer to your space.



2. Ease the Transition
When it begins to get dark earlier in the day, shifting your routine around the house can help make the change feel less drastic and in turn, keep your home feeling inviting. Believe it or not, lighting has the ability to completely transform a space. Get into the habit of turning lamps on in the late or early afternoon to make the shift from a shortening day to a lengthening night less noticeable.
Energy-efficient LED bulbs are a great way to go and are usually available in color-changing designs, allowing you to dial in on exactly the right shade of buttery soft glow for every room. Your space will feel bright and welcoming to guests, rather than too-dark or disorienting.


3. Use Flickering Lights
Remember when we said that lighting was important? After making sure a space is properly lit, you can take it a step further to enhance the atmosphere. Evoke a candlelit or fireside feel with warm, soft lighting solutions. Real candles are a nice touch for special occasions but can be messy or hazardous with little ones or pets running around.

Imitation options are available for almost every type of candle in various colors and styles—many even flicker. Opt for models with replaceable batteries and pick up a battery charger so the fixtures will last you all season long.
In addition to candles, adding twinkling string lights to the hallway, wall, or combining with some garland to display across the mantle is an easy way to create a magical holiday ambience.


4. Give Off All the Warm Fuzzies
Universally, the word "cozy" tends to remind us of sweaters, blankets, and soft textiles. Incorporating these elements serves as a feng shui-approved cure for combating winter blues. Bring more textures into your home to make your environment feel more welcoming, safe, and warm.

Small, soft pillows and plush throws in textiles like sherpa or faux fur are a great place to start. If you want to take it a step further, add shaggy, thick area rugs and change your  window treatments to heavier, velvety fabrics. Area rugs can help accentuate the beauty of
all different types of well-maintained hardwood floors
. Similarly, curtains or drapes made from thicker materials not only help insulate windows but add visual luxury to the room.


5. Glow Up from the Floor Up
You've taken the time to perfect your holiday lighting and décor, so you want to make sure that it is showcased in the way that it deserves. Nothing compares to the ability of natural hardwood flooring to reflect and refract warm lighting throughout a room when it is properly maintained. In every room that you have wooden flooring, spend a little time before hibernation season 
cleaning your flooring
(and take the time to do some preemptive care to 
prepare for holiday visitors
while you're at it).

A clean, recently re-oiled or refinished wooden floor has a shine and luster that perfectly accompanies warm, soft lighting and adds a certain richness to the atmosphere. A well-maintained floor seems to capture a little of even the most delicate light and will fill a room with a warm glow, no matter what the temperature is outdoors.

Don't dread short days or early sunsets this year—think of them as an opportunity to settle in at your most special haven: your home. Taking these steps to keep your space looking its best will ensure that you feel comfortable and that you have created a cozy, inviting space to make lasting memories with the people that matter most.
Title for image