How to Design Your Outdoor Space for Summer: 7 DIY Outdoor Deck Ideas to Try
Posted by WOCA WOODCARE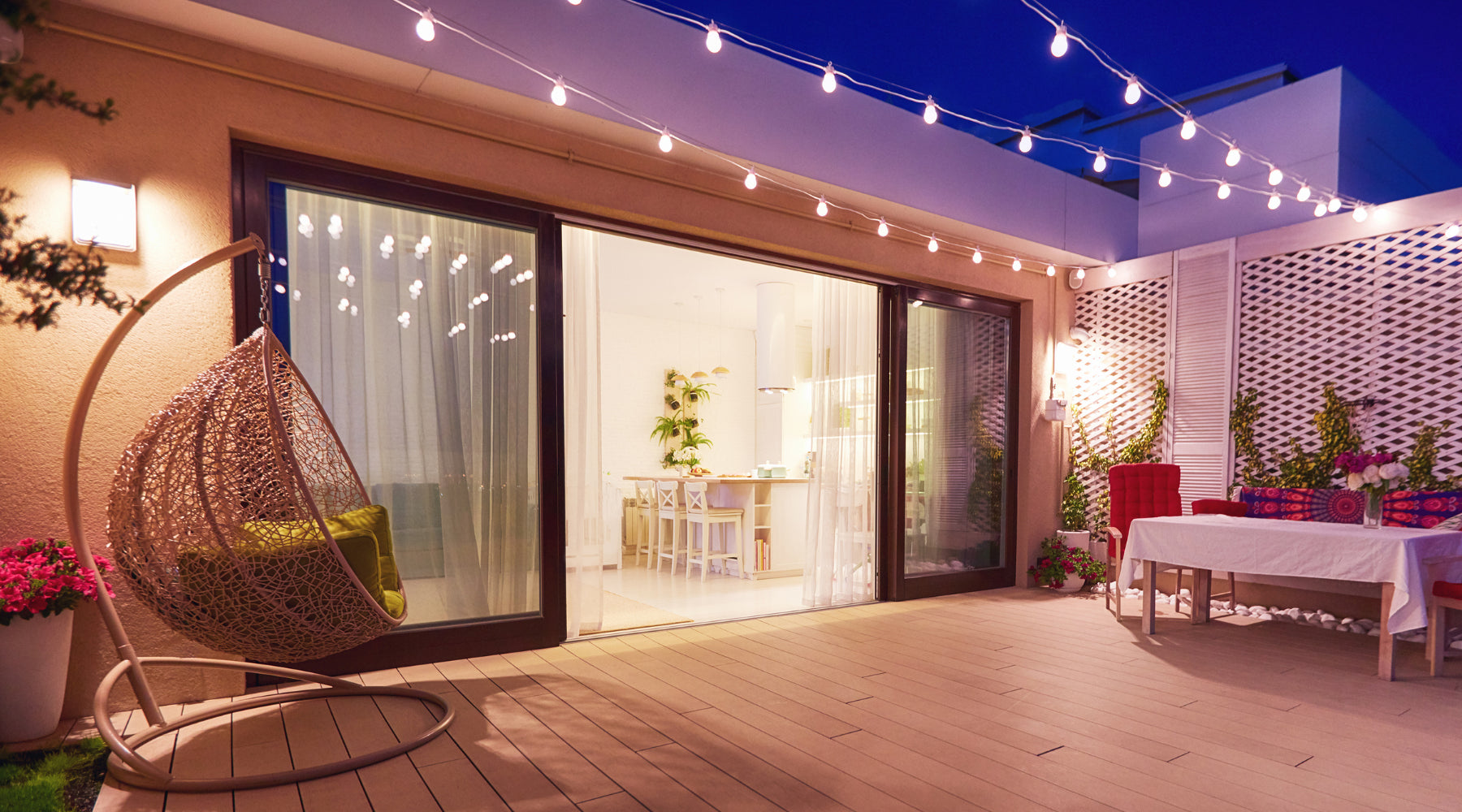 Ah, sweet summer! It's the season that nudges us outdoors, into the glow of the sun and the company of loved ones. This is the time when your outdoor space transforms into the vibrant hub of your home, the stage for cherished family gatherings and needed moments of solitary relaxation.

You can brighten and invigorate your summer gathering areas with a few simple (and affordable!) techniques. If you're stumped for ideas on how to design your exterior, here are 7 DIY outdoor deck ideas to try this year to get  your deck, patio, and other outdoor spaces looking cozy, inviting, and ready to entertain your friends and family.

1. Stain Your Deck to Enhance and Protect
A new coat of stain is one of the easiest and least expensive ways to refurbish your deck. Staining your deck will give it a refreshed appearance and add an extra layer of protection from the outdoors. Enhancing the all-natural appeal of your outside environment while giving it reliable protection with a water-based oil deck stain is an ideal approach.
Always start with a thorough, deep cleaning before applying fresh stain to achieve the most stunning results possible.
2. Outdoor Area Rugs Make a Splash
Your outdoor spaces might need more coziness and warmth, and outdoor area rugs are a terrific way to give them that creative boost. Select a rug with an eye-catching design to create a focal point that will draw people's attention to your outdoor area, or choose bright, bold solids to define areas. For a more subtle look, use natural materials in earth tones like khaki, brown, green and gray.

3. Install Outdoor Lighting to Set the Vibe
One of the best ways to make your outdoor spaces feel more festive and welcoming is illumination. Even during the day, decorative hanging lanterns or string lights can make a charming addition to your deck or patio that helps keep the party going after sunset.

Consider solar-powered lights or those that can use rechargeable batteries. For an extra special touch, consider braiding artificial ivy with low-heat LED string lights to make your outside area feel like a secret garden.

4. Give Your Deck and Patio Furniture Some TLC


There's no need to go out and buy a brand-new set of patio furniture every year! You can adopt an eco-friendly "reduce, reuse, recycle" attitude and spruce up your existing pieces. Try switching up the color scheme with new decorative pillows and cushions. 

For a little more effort, you can stain or repaint outdoor furniture to give it a whole new lease on life. Just make sure you don't skip regular cleaning and maintenance to keep your wood pieces looking their best.

5. Let Your Personal Style Shine Through
Just as the inside of your home reflects your personal taste, your outside entertaining areas should express your style. Give your deck, patio, or pergola spaces a custom, intimate feel by decorating them with your favorite artwork, sculptures, or conversation pieces.

6. Create a Plant-Powered Paradise
Plants revitalize any indoor or outdoor space! Transform your deck into a green haven with potted plants, herbs, and flowers. Start by selecting hardy, outdoor-friendly plants that can withstand the elements like succulents.

To add a splash of color, choose flowering plants like Geraniums, Marigolds, or Petunias.

Aromatic herbs like Lavender, Rosemary, and Mint not only embellish your deck with green, but also provide a delightful scent (and provide on-hand ingredients for the kitchen!) Choose a variety of colors, shapes, and sizes to create a visually appealing mix and don't be afraid to layer plants of different heights and sizes.

7. Add a Pergola
If you're looking to make a bigger change, putting in a pergola is a stylish and functional way to instantly modernize your deck or patio. A pergola is an outdoor structure with lattice work that can be used to create a shady and relaxing environment on a deck. You can personalize your pergola by adding lighting, hanging pots, and climbing plants for an exciting, enchanted garden feel.


Making the Most of Your Summer Spaces
Ready to become the host with the most coveted outdoor space this season? Armed with these DIY ideas, it's time to roll up our sleeves and get started.
Let's get to work!
Looking for more inspiration? We've got you covered with our look book of bold design choices, more blogs on interior and exterior design and décor, and more. 
Title for image