PRODUCT INFORMATION
NATURAL SOAP INFO
NATURAL SOAP SPRAY INFO
OIL REFRESHING SOAP INFO
SPRAY MOP INFO
SWEP MOP RED INFO
PRODUCT INSTRUCTIONS
NATURAL SOAP VIDEO
OIL REFRESHING SOAP VIDEO
SPRAY MOP VIDEO
DOWNLOAD INSTRUCTIONS
PRODUCT INFORMATION
The WOCA Premium Cleaning Kit includes everything you need to keep your oil finished floors clean and protected from everyday wear and tear.  The kit includes 2 bottles of ready mixed Natural Soap Spray, a 5 Liter of bottle of Natural Soap concentrate for routine cleaning, a 2.5 Liter bottle of Oil Refreshing Soap for the quarterly maintenance and refreshing your oil finished floors, WOCA Spray Mop with a replacement pad, and the Red Swep Mop.  The Premium Cleaning Kit comes with free shipping and everything you need to keep your hardwood floors well protected and beautiful for years to come.
NATURAL SOAP INFO
WOCA Natural Soap Hardwood Floor Cleaner
WOCA Natural Soap is a gentle plant based cleaner for oiled and hardwax wood flooring.  With regular use, your floors will better withstand dirt and liquid penetration. Use Natural Soap "Natural" on darker wood floor species or colors.  Natural Soap "White" is for use lighter colored woods.  
Natural Soap: Available in Natural & White.  Use White for white or light gray floors and natural for all other wood shades.  Natural Soap Spray is also available in a ready mixed spray bottle.
 Tip: Read the WOCA Guide for Care and Maintenance of Residential Oil Finished Floorsto learn more on how to care and maintain your floors with WOCA products.
IMPORTANT: Due to settings and color adjustments within individual computer monitors and hand-held devices, the color on your wood may or may not be achieved as shown in the color swatches 
NATURAL SOAP SPRAY INFO
Text content of Tab goes here!
You can make text bold, italic or add link using rich text editor.
OIL REFRESHING SOAP INFO
WOCA Oil Refreshing Soap cleans and revitalizes oil finished wood floors.  It is meant to be used on a quarterly basis in conjunction with the regular floor cleaning with WOCA Natural Soap.  Oil Refreshing Soap provides additional oil that penetrates into the wood, and leaves a matte protective layer on the wood surface.
Extends the life of oil finish.
Ensures maximum dirt and water resistance.
Enhances the natural color of the wood
Gently cleans and maintains the floor.
Oils the wood floor with each application.
Leaves a protective matte oil film on the surface.
SPRAY MOP INFO
WOCA Spray Mop & Floor Cleaning Instructions
Assemble Spray Mop
Clean your wood floors with a vacuum cleaner or broom before mopping. 
Add 1 WOCA Soap packet to the mop or 1-2 capful(s) of Natural Soap or Oil Refresher Concentrate to Spray Mop tank.
Fill the tank with lukewarm water.
Spray and clean the floor.  
SWEP MOP RED INFO
WOCA Swep Mop Silver Instructions
Replacing Mop Head
Locate the black release pin. Push button on pin to release it.
Slide the black attachment off the mop pole
Slide the entire mop head with white plastic entirely off the mop pole.
Slide old cotton yarn head off the plastic attachment.
Attache new mop head to white plastic mop attachment and pull zip tie to secure mop head to the white plastic attachment. Trim excess zip tie thread with scissors.
Feed mop pole through white plastic attachment.
PRODUCT INSTRUCTIONS
WOCA Natural Soap Hardwood Floor Cleaner Instructions
Clean your wood floors regularly with a vacuum cleaner or broom.
Shake the container of Natural Soap carefully before use.
Mix a cleaning solution of  3 oz. Natural Soap per gallon of lukewarm water.
Using a well wrung

 

mop, damp mop the floor with the natural soap mixture.
Tip: If your floors are very dirty, clean first with WOCA Wood Cleaner then follow with Natural Soap. For areas with heavy wear, using Maintenance Gel will add additional protection, after cleaning with Wood Cleaner. For particularly difficult stains, use WOCA Spot Remover.
OIL REFRESHING SOAP VIDEO
DOWNLOAD INSTRUCTIONS
How often should I use Natural Soap?
Natural Soap can be used on a regular basis, approximately once every week or two, depending on your floors traffic.
What types of floors can Natural Soap be used on?
WOCA Natural Soap is for the routine cleaning of oiled wood floors. If your floors are not oil finished, like tile, vinyl, laminate or lacquer, then use one of our
cleaners for non-oiled surfaces
.
How do I know what color to choose?
WOCA Natural Soap - White is for light gray or white floors. Natural is for all other wood types.
What is the difference between Natural Soap and Oil Refreshing Soap
Natural Soap and Oil Refreshing Soap are designed to go hand in hand. Both products clean floors while depositing additional oil, to protect the oil finish and make the floors easier to keep clean and maintain. Oil Refresher should only be used 3 to 4 times per year. Natural Soap can be used on a weekly or bi-weekly basis.
What is a Natural Soap Subscription?
We know that life gets busy. A WOCA subscription is one less thing that you need to keep up with. We'll send you your cleaning products on a monthly, quarterly or yearly basis. And the best part is you'll enjoy FREE ground shipping within the 48 contiguous United States. Nice! You can read more about our
subscription service here
if you still have questions.
Can I cancel or change my cleaning product subscription?
You're in control. You can change the date of your subscription billing or cancel the subscription anytime you want. Just go to your account page and click on the "Subscriptions" tab to make changes.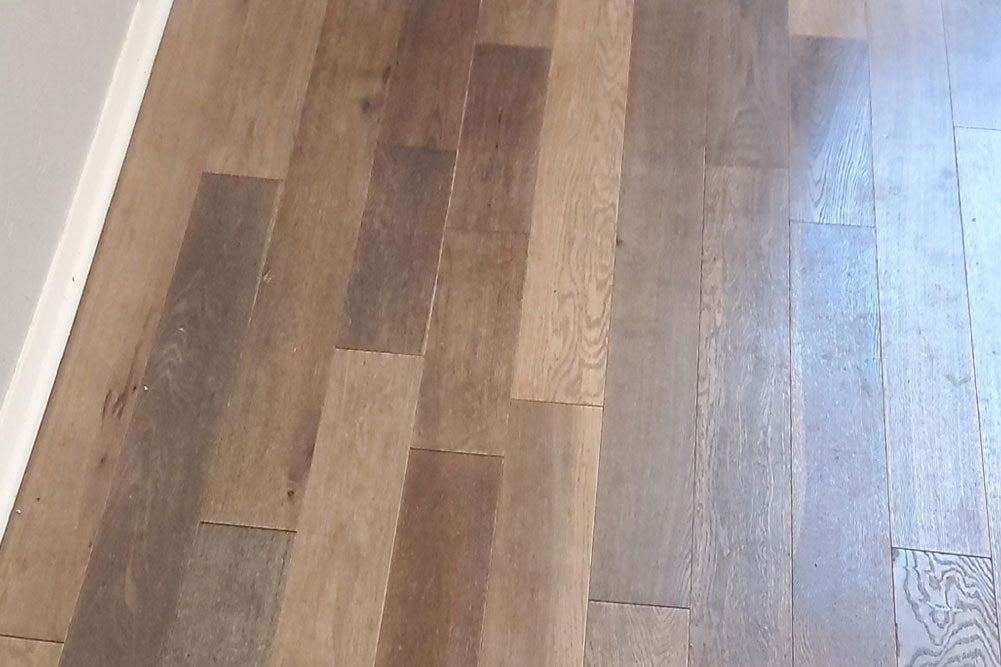 Oil Finished Floors
Cleaned regularly with WOCA Natural Soap.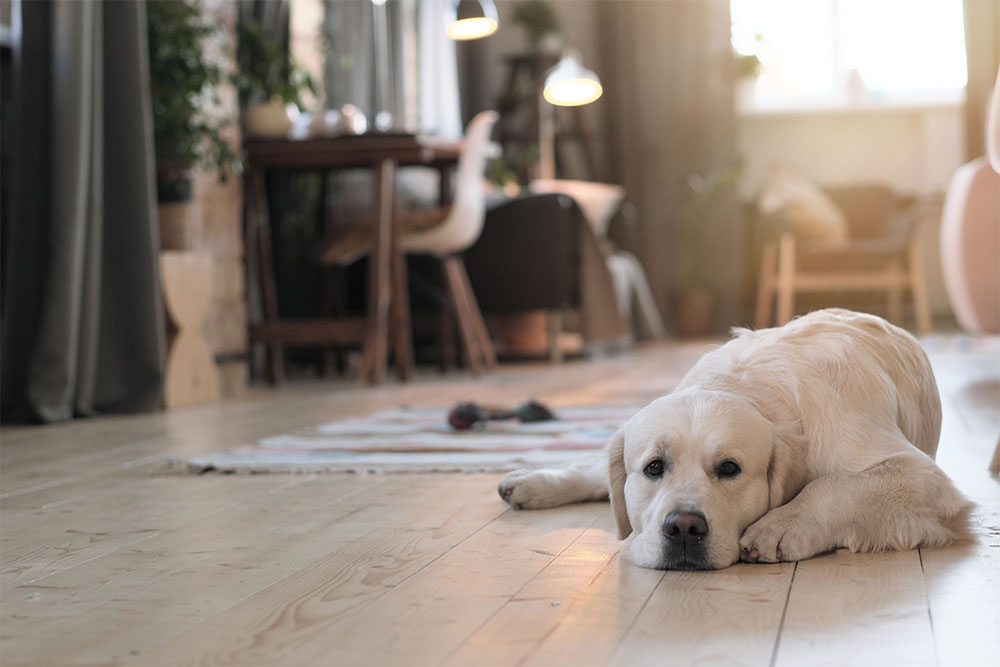 WOCA Natural Soap - White
Pet Safe - WOCA Natural Soap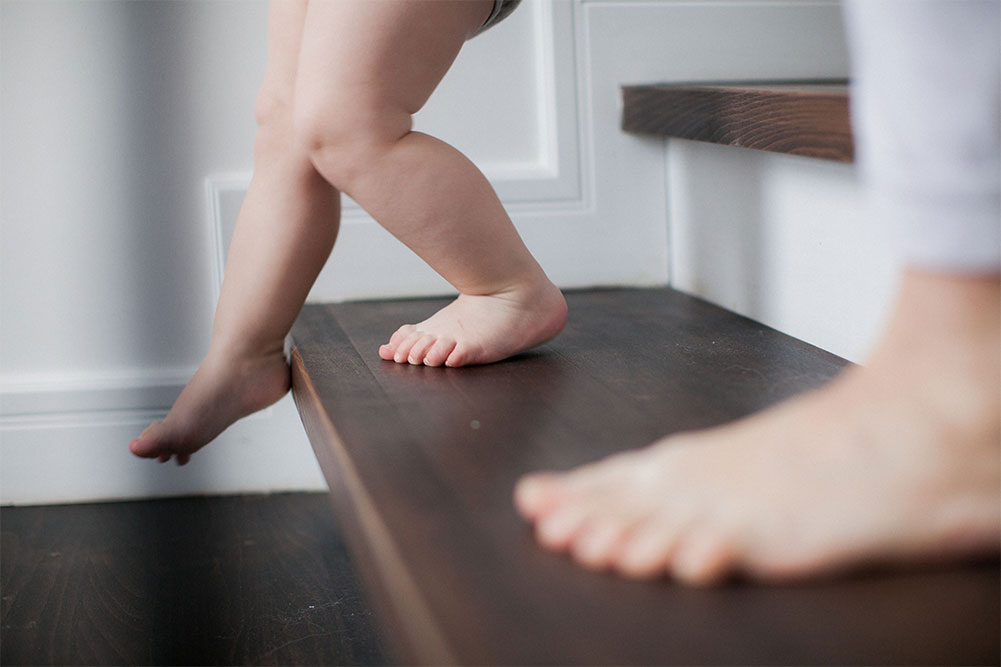 WOCA Natural Soap
Plant based hardwood floor cleaner
Oil Finished Floors
Cleaned regularly with WOCA Natural Soap.
WOCA Natural Soap - White
Pet Safe - WOCA Natural Soap
WOCA Natural Soap
Plant based hardwood floor cleaner