From Dull to Dazzling: How Can I Prevent and Remove Scratches from Hardwood Floors?
Posted by WOCA WOODCARE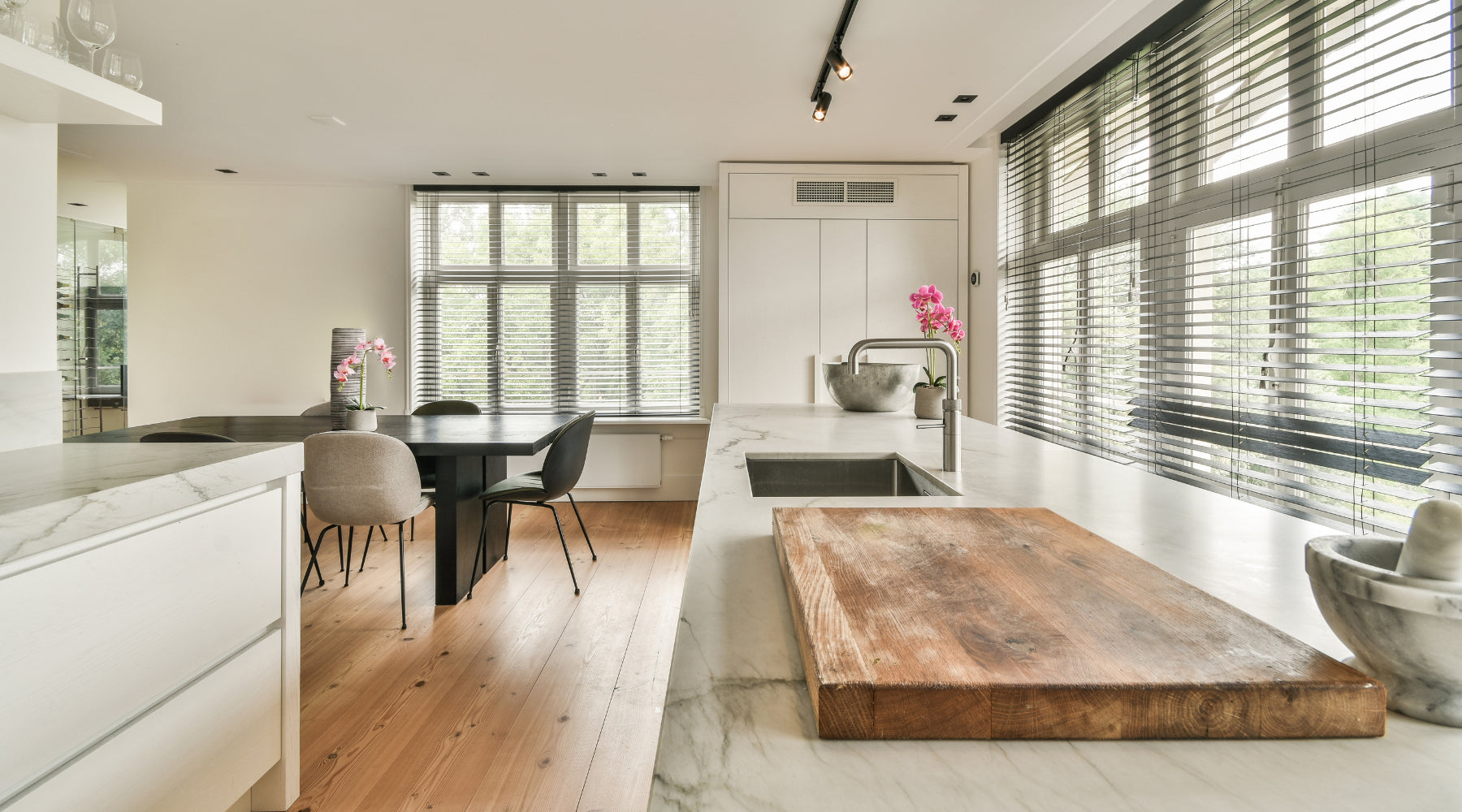 Hardwood floors are a classic addition to any home, adding warmth and elegance to any room. They can retain their beauty for many years with consistent care, but even the best-kept flooring is susceptible to wear and tear.

Regular foot traffic can leave wooden flooring looking dull or worn over time. Family members, pets running around, guests coming in and out, or even something as simple as rearranging your furniture can leave your floors scuffed, scratched, or with more severe damage that requires attention.

If you're wondering how to remove scratches from hardwood flooring, or your hardwood floors are just looking a bit worse for wear, don't panic. You can do several things to refresh them and restore their natural beauty.

Proactively Care for Your Hardwood Flooring to Avoid Scratches
Prevention is the best way to keep your floor looking its best. Keeping high-traffic areas clean is essential, as tracked dirt and debris can scratch floors over time.
Daily light mopping
is best, and
regular weekly cleaning
will keep any tough-to-remove grime at bay before it can be ground into your floor's finish by foot traffic.


Using area rugs or runners in high-traffic areas like hallways, foyers, and other entryways protects the wood from scratches and wear. It's also smart to always use pads on the bottom of furniture legs to prevent scratches and scuffs while shifting or rearranging furniture.


Always Use Gentle, All-Natural Woodcare Products

It's important to note that you should always use cleaners specially formulated for wooden flooring. Always avoid harsh chemicals or DIY cleaners, which can strip the protective coating from your flooring. This not only can lead to dull, lifeless-looking floorboards but it may even make your hardwood floors more susceptible to damage over time, resulting in more scratches.

Maintenance Saves You From Expensive Repairs

Usually, a light repair will be enough to address scratches and surface marks. But, before you address scratches, remember that if the flooring has gone for an extended period without attention, it may require extensive care. This may require patching gaps or nicks with wood filler, extensive sanding, or refinishing the floors.

If the damage is severe or the flooring hasn't been maintained regularly, floorboards or entire sections of flooring may even need replacement which can be costly. Consistent maintenance is vital to preventing damage.
Remove Scratches Using Designated Wood Products
Minor surface abrasions or scratches are the most common problems encountered with hardwood floors. The best method to remove scratches from hardwood floors depends on the severity of the scratch.
For scuffs or minor scratches, use a cloth to apply the correlating
WOCA Master Color Oil
on your floor to the affected area. Rub a small amount of WOCA Master Color Oil on the scratch and leave it to absorb before removing with a clean cotton cloth.


Deeper scratches may require sanding and refinishing but, before you go that route, try a little extra elbow grease and use a cleaner made especially for oiled surfaces. A high-quality hardwood floor cleaner like WOCA Natural Soap Spray and a gentle buffing with a clean cloth are sometimes all it takes. It really can be that easy!

Take Your Hardwood Floors from Dull to Dazzling

Maintaining hardwood floors is crucial to their longevity and appearance. Regular cleaning and small preventative measures are paramount in keeping your home dazzling–not dull.

That being said, accidents happen. If your floors do become scratched or damaged and you find yourself wondering how you can prevent and remove scratches, there are solutions available to help you refresh them. WOCA Woodcare is a sustainable line of plant based oils and water based cleaners that can make sanding and stripping a thing of the past. 

Check out our interior product line here.
Title for image