Make Your Home Bold & Unique: 2023 Home Trends To Try
Posted by WOCA WOODCARE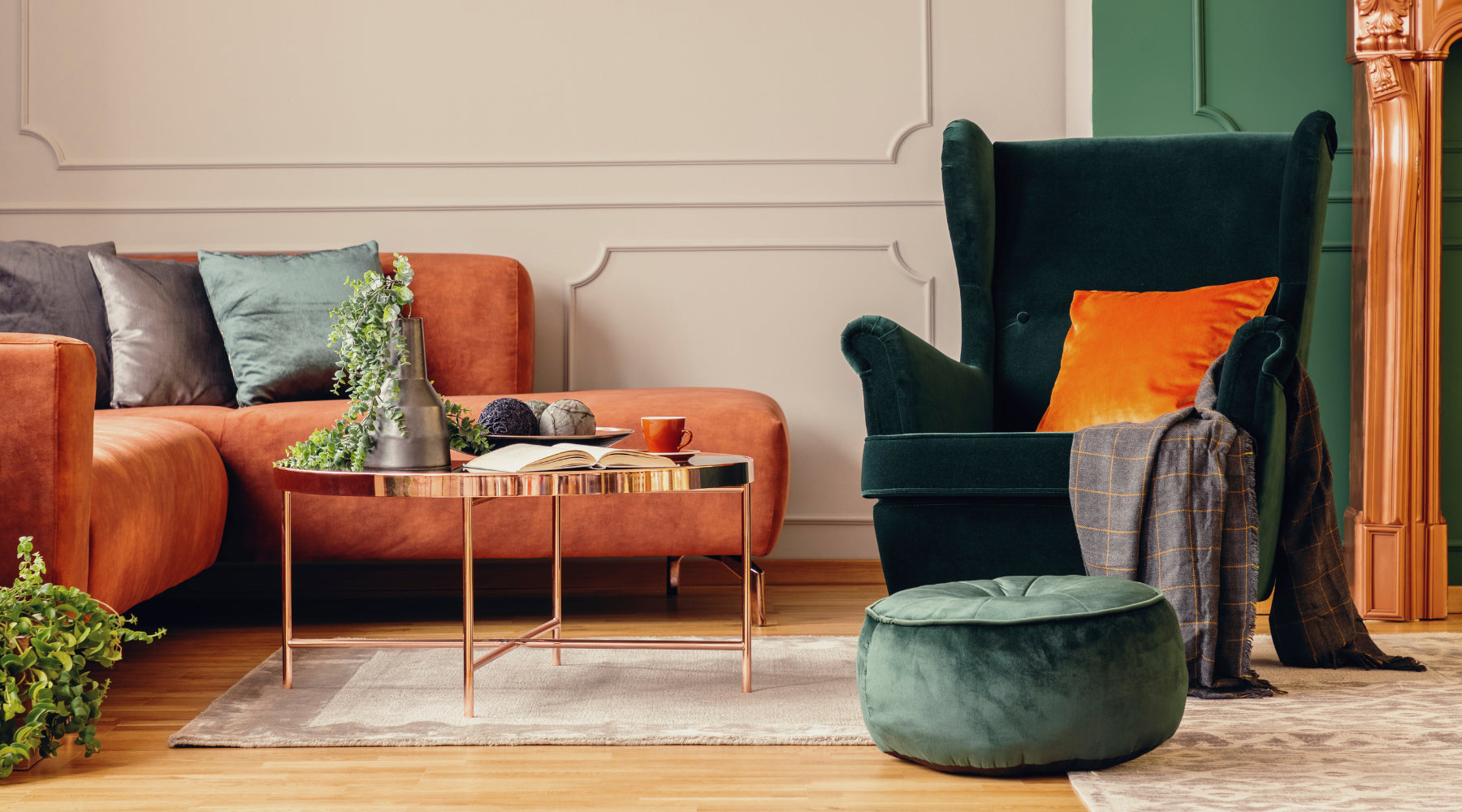 With the new year fully underway, many homeowners are thinking about the latest trends in décor and design. Classic looks, warmth, and the inclusion of bright colors are big this year, and homeowners looking for inspiration will surely find no shortage of ideas to make their spaces unique and inviting. 
Ready to try something new and transform your home into something special? We've curated a quick list of the biggest home trends in 2023 to help you decide where to start.
Bright Pops of Color
The bolder, the better. This year, homeowners are focused on creating an uplifting, exciting environment,  incorporating design elements using bold, luminous colors. Homeowners interested in exploring this trend can implement  blocks or spots of color in everything from bright, unpatterned throw pillows to indoor flowering plants with vivid, colorful blossoms.
If you have large windows that get a lot of sunlight, window hangers made from panes of stained glass are one way to guarantee the room gets a pop of color when the sun is shining. Stained glass can fill a room with bright, jewel-toned colors that move and transform throughout the day.
You can also brighten up indoor spaces with art prints or DIY canvases, new upholstery, textiles like throw blankets or window treatments, or accent walls painted in bold, welcoming shades.
If you're up for a DIY furniture project, consider recoloring your wooden flooring or furniture with WOCA Pretreatments and pigmented oils. Check out 
our color guide
for more inspiration. Talk about bold.

Reduce, Reuse, Repurpose
The eco-conscious question everyone is asking in 2023 is how can I make my resources go further? Accordingly, interior design and décor using repurposed antiques, hardware, or fixtures in unexpected and whimsical ways are gaining popularity for good reason.
Vintage doors can be converted into desktops or tables, a look that is especially effective if textured or detailed surfaces are first covered with shatter-resistant glass. Old dressers and vanity tables are seeing renewed purpose as spice cabinets or solarium plant displays, and "rescues" from old hutches to wooden church pews are appearing in inventive ways throughout interior spaces.
To revitalize and restore wooden  antique furniture which may not have always received the most loving care, consider using
WOCA's collection of interior finishing products
to make the job easier and more effective. Your delicate furniture pieces require the utmost care – choose products specially formulated to treat and replenish even old, dry, and weathered wood.

A Return to a Classic: Craftsman Style
Craftsman style is also seeing a significant resurgence in popularity this year. Characterized by its use of natural materials and its simple, elegant lines, the Craftsman style is sure to bring a timeless and elegant look to any home.
This furniture style's fine architectural detail looks best when well-kept. A light daily wipe down with a soft, lint-free cloth and a cleaning solution designed specifically for wood surfaces such as
WOCA's Natural Soap Spray
enables you to keep these treasured antiques (or well-executed replicas) looking beautiful for another century to come.
Warm, Wonderful Woods
It's all about creating a warm, inviting space and wood is a trend that stands the test of time.
Cherry, maple, and oak are popular in various color treatments and uses this year. The warm, natural tones of these woods add a cozy, feeling to any space and can be especially effective in rooms with late afternoon sun. Take a peek at our 
look book
 for more inspiration on how to implement wood into your space.
Make Trends Your Own in 2023
From bright pops of color to warm woods, there are plenty of trends to choose from to help make any home unique and inspiring.
It's all about the presentation. For instance, a vintage dressing table can be covered with a bright, colorful cloth and a tea service, and the top drawers can be filled with different kinds of teas and coffees in a country chic take on Victorian tea chests.
Wire apple baskets can be filled with everything from Christmas ornaments to old-fashioned incandescent light bulbs to brightly colored balls of yarn and placed in virtually any room for a splash of color or whimsy. No matter what trends you incorporate into your home, you're sure to make your space unique and inspiring by including a personal touch.
Title for image