Pet-Proofing Your Wood Floors and Furniture
Posted by WOCA WOODCARE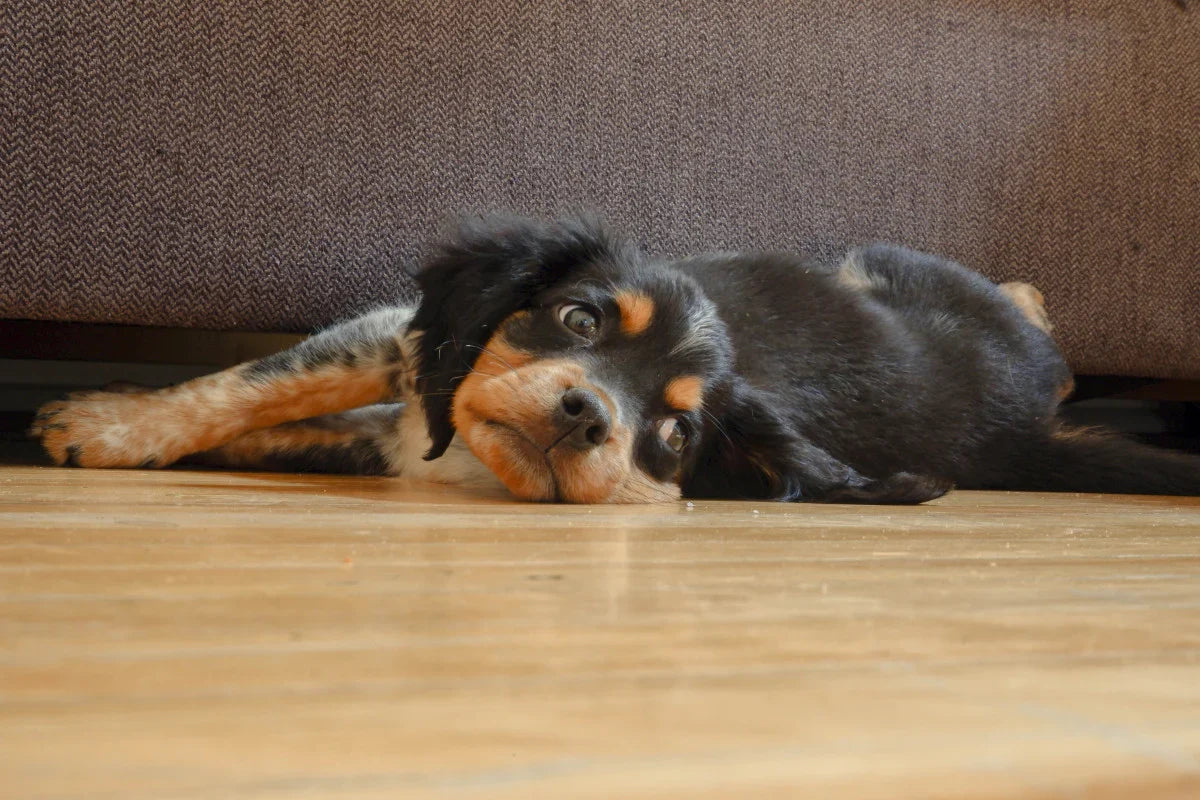 Pets can bring a lot of joy to your home… but they also bring messes. For those who have pets or are thinking about adopting one, protecting and cleaning your hardwood floors and furniture is a top priority. From potty training to chewing habits and everything in between, homeowners often risk damage to their wood floors and furniture when they welcome a furry friend into their family. Thankfully, there are several great solutions to pet-proof your home to ensure your home stays protected, and your pets stay happy and healthy.
Tend to messes immediately
One of the biggest issues pet owners run into most often is urine messes during the potty training phase, or even with aging pets. Unlike water and food spills, urine requires a special cleaning solution to prevent stains from forming and keep smells from seeping into your floors. First, ensure you tend to any urine messes immediately. Then, clean your floors or furniture with a cleaning product that's specially designed to target urine. Follow up with WOCA Natural Soap Spray or WOCA Commercial Soap to re-nourish the area and protect it from future accidents.
Remove any set-in stains
Another challenge pet owners face is that once an accident happens, it's more likely to happen again. That's because urine often seeps into surfaces, leaving the lingering smell of urine behind. Even if humans can't smell it, pets can sense these areas and may try to 'mark' them over and over again.
For these types of stains, you may need a tougher solution like WOCA's Intensive Cleaner Spray. Or, if you're dealing with hardwood floors and furniture that are in need of an entire refresh, it might be worth considering re-oiling them altogether. If that's the case, use our Intensive Wood Cleaner before you oil your floors or furniture to penetrate and remove deep urine stains.
Use a protective wood oil finish
While cleaning up messes is a crucial part of pet-proofing, so is protecting your floors and furniture. Using a top-quality wood oil finish can make all the difference when it comes to maintaining your hardwoods. With Diamond Oil Active, you can feel confident knowing your floors and furniture are extremely durable and resistant to liquids like water, coffee, tea, wine, and pet urine. The best part? Our penetrative wood oil is plant-based and approved for indoor use, making it safe for the entire family -- whether they're human or furry.
Other pet-proofing tips for hardwoods
To keep your wood floors and furniture protected, here are some additional pet-proofing tips:
Keep your pet's nails trimmed to prevent scratching
Use area rugs for more protection
Stay consistent in training
Invest in pet booties
Opt for a more textured finish to better conceal scratches and other wear and tear
Pet-proof and clean your hardwoods with WOCA Denmark Products
At WOCA Woodcare, we don't want your floors to just look great; we want them to have top-notch protection from everyday life. That means making products that are tough enough to clean and prevent messes, but gentle and safe enough for the entire family. Explore our entire cleaning and maintenance line to keep your floors and furniture protected and pet-proof!
Title for image