PRODUCT INFORMATION
ADDITIONAL INFO
APPLICATION INSTRUCTIONS
COVERAGE
AFTER CARE
DOWNLOAD INSTRUCTIONS
TECHNICAL DATA
PRODUCT INFORMATION
WOCA Master Color Oil Testers are an inexpensive way to sample Master Color Oil on your wood to verify the outcome of your project. Different wood species, with different natural coloring will impact the treatment color and the final look of any finish. This will help you select the right color to create the perfect finish.
Master Color Oil: Available in 11 colors. Provides oil finish and color in one application.
If you want to test the signature Scandinavian wood look, purchase our Signature Look tester kit:
ADDITIONAL INFO
WOCA Master Color Oil provides color and an oil finish in one step. It penetrates and hardens deep inside the wood.  As a result, wood floors become stronger and better withstand wear. Master Color Oil contains fine pigments in 11 different colors, which can be mixed to create a custom color.
No staining is needed with WOCA Color Oil, as the color and finish is done in one step. For custom colors, Master Color Oils may be mixed freely to create any desired color. WOCA Master Color Oil provides a hard wearing oil finish and color in one application. Suitable for oak, ash, spruce, larch, pine and teak, as well as cork. Master Color Oil may be used on both unfinished or freshly sanded interior woodwork.
APPLICATION INSTRUCTIONS
The wood must be freshly-sanded to grit 120 for the final sanding. Product, room and floor temperature must be between 59°-86° F. Ensure good ventilation when applying the oil and when it is drying.
Dampen a clean cloth with water and wipe the sample evenly to open the wood grain and allow it to thoroughly dry.
Pour a small amount of WOCA Master Color Oil onto the sample. Spread the oil with a cloth or a piece of red 3M pad. The surface should be visibly wet.
Leave the oil to soak on the sample for 15 minutes. If the oil soaks quickly into the wood, apply more oil.
Wet buff with the red 3m pad to force oil into the wood, buff/polish it well.
Wipe off the surface oil with a cotton cloth. When finished, there should be no oil on top of the sample, and you should have a silky look. Leave the sample to dry for 5 – 6 hours.
Repeat the oil application as in #2 & #3 above. You will use less oil than during the first application.
Note:
The use of red and white 3M pads will simulate a buffer application, which forces more oil into the wood and smooths the wood grain.
COVERAGE
Each tester packet is 9oz and covers approximately 2-4 square feet.
DOWNLOAD INSTRUCTIONS
TECHNICAL DATA
WOCA Master Color Oil Technical
Product properties
Solid content
Approx. 60 %
pH-value
Form
Appearance
Flash point
Density
0.90-0.95 g/ml
Wear
Gloss
Weight:
Fully hard
5-7 days at 68°F and 55% humidity
Viscosity
Mixing ratio
Coverage
Colors
11 colors
Odor
Binder
Vegetable oil components
Air humidity
Dilution
WOCA Solvent (does not normally need to be diluted).
Sandable after
Re-treatment dry
Drying time
12-24 hours at 68°F
Application tools
Paint Roller, 4 mm luv, 
Paint roller handle, 25mm, 
Telescopic rod
Pot life
Safety
Disposal
Empty containers and residues to be disposed of according to local regulations.
Shelf life
3 years
Packaging
1 L - 2.5 L 
Pack size:
MAL-code:
Pr. No.:
Storage
+ 50-68°F. Keep out of reach of children. Must not be exposed to heat (e.g. sunlight). Store frost-free.
What is the difference between Master Color Oil and Diamond Oil Active?
Both Master Color Oil and Diamond Oil Active are penetrating oils. They are both made with the highest quality of natural ingredients. Master Color Oil is intended for use for normal wear and tear in residential use. Diamond Oil Active is extremely durable and is most often used in high traffic, or commercial applications.
What types of wood can you use Diamond Oil Active on?
Master Color Oil can be used on oak, ash, spruce, larch, pine and teak wood species. It can be used on unfinished wood or freshly sanded woodwork.
How do I know what color to choose?
The color swatches displayed are meant to give you a basic idea of the finished product, but because of settings and color adjustments on individual computer monitors and hand-held devices, and different reactions from various woods, the color on your wood may or may not be achieved exactly as shown in the color swatches. We recommend that you use a color tester on the wood that you are going to finish in an inconspicuous area to ensure that you achieve your desired end result. Our testers include FREE GROUND SHIPPING in the Greater United States.
Can I mix the colors to create a unique color?
Yes! All the colors available can be mixed to custom create your own desired color. We do recommend that you use testers to ensure that your project achieves your desired finished color and look.
Oak Flooring
Master Color Oil - Brazil Brown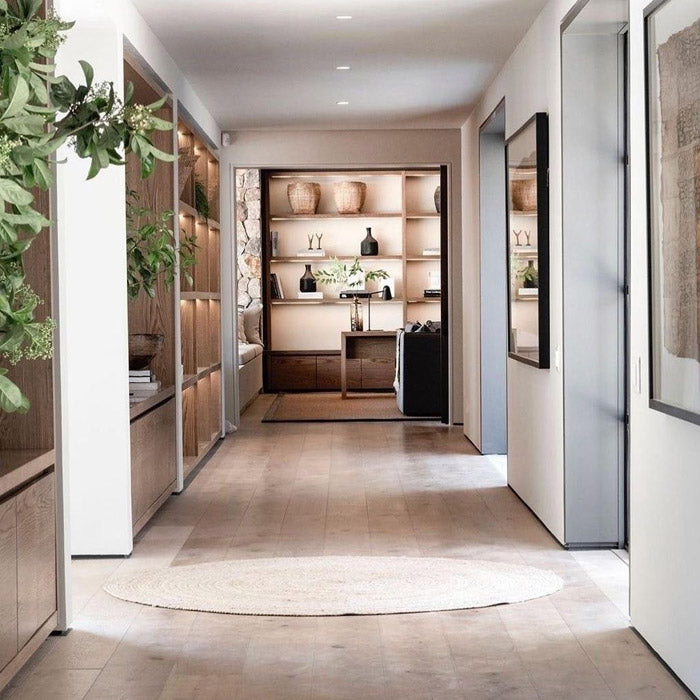 Oak Flooring
Master Color Castle Gray
Oak Flooring
Master Color Oil - Extra Gray
Douglas Fir Flooring
Wood Lye White & Master Color Oil Extra White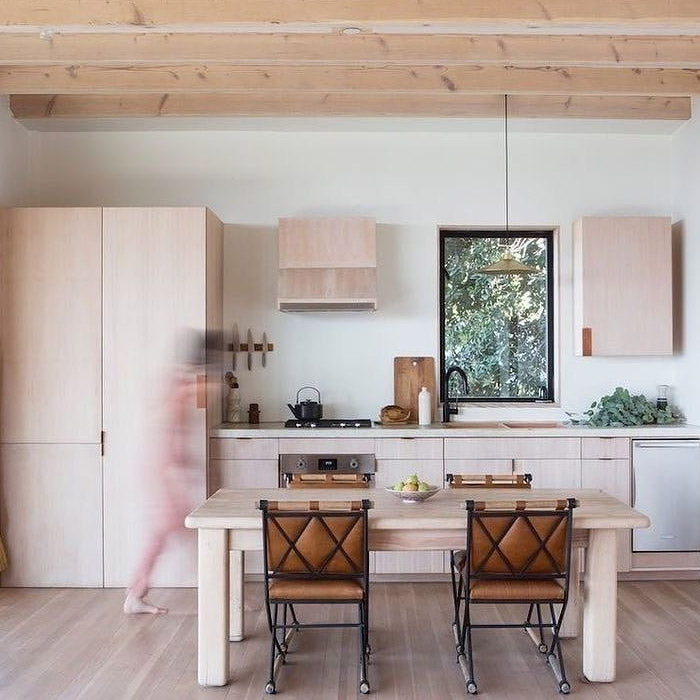 Douglas Fir Cabinetry
Master Color Oil - White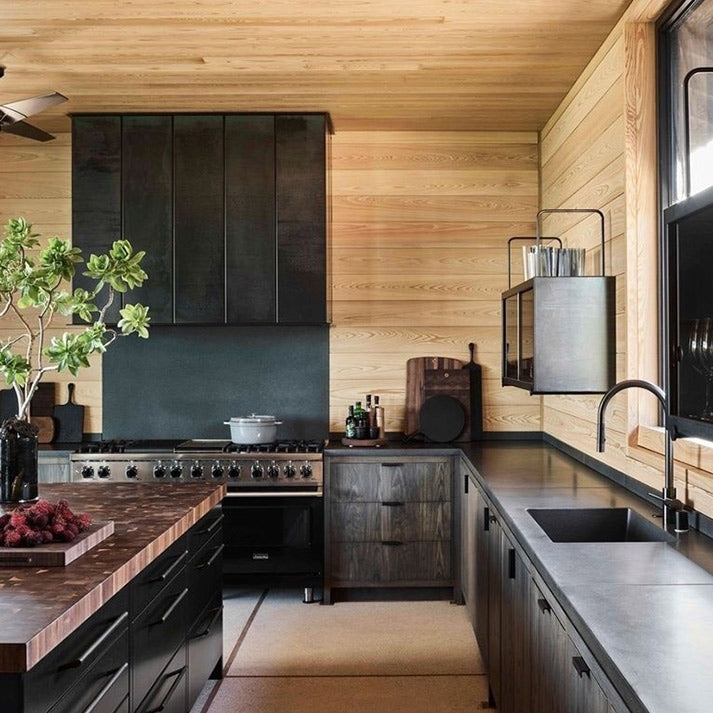 Ash Cabinetry
Master Color Oil Black
Oak Flooring
Master Color Oil - Brazil Brown
Oak Flooring
Master Color Castle Gray
Oak Flooring
Master Color Oil - Extra Gray
Douglas Fir Flooring
Wood Lye White & Master Color Oil Extra White
Douglas Fir Cabinetry
Master Color Oil - White
Ash Cabinetry
Master Color Oil Black