PRODUCT INFORMATION
ADDITIONAL INFO
VIDEO
APPLICATION INSTRUCTIONS
COVERAGE
AFTER CARE
DOWNLOAD INSTRUCTIONS
TECHNICAL DATA
PRODUCT INFORMATION
WOCA Wood Lye Tester allows you to test WOCA Wood Lye affordably. This ensures that you get the desired outcome on your project. WOCA Wood Lye is a mild, non-corrosive form of bleach. It can be used whenever a whitewashed or driftwood appearance is desired. Wood Lye can be applied on all types of wood species.
Wood Lye: Available in Grey and White.
IMPORTANT: Due to settings and color adjustments within individual computer monitors and hand-held devices, the color on your wood may or may not be achieved as shown in the color swatches
We encourage you to order a color sample and apply it to a piece of your wood for verification.
If you want to test the signature Scandinavian wood look, purchase one of our Signature Look tester kits:
Diamond Oil Active Tester Kit, Scandinavian Wood Floor System
ADDITIONAL INFO
WOCA Wood Lye primes unfinished or newly sanded interior wood work i.e. floor, stairs, furniture and panels. Wood Lye prevents the wood from yellowing and enhances the wood grain, leaving a colored wash effect, depending on the chosen color.
Wood Lye may be used on all types of wood. Results vary.
APPLICATION INSTRUCTIONS
Wood Lye Instructions
The unfinished woodwork must be sanded, clean and dry before application of lye. On vertically mounted woodwork, apply from top to bottom.
Cleanse the wood surface with a solution of 1/4  cup of WOCA Intensive Wood Cleaner per gallon of water and allow to dry .
Shake the Wood Lye container well and pour the lye into a plastic bucket and stir regularly during application to get a uniform finish.
Apply the lye, undiluted, with the WOCA Applicator, going with the grain. Coverage is approximately 250 square feet per 2.5 liter container.
Rinse work tools clean with water.
When woodwork is dry, remove any visible lime pigments from surface with a green pad and then vacuum the floor. Or clean with WOCA Intensive Wood Cleaner.
Rinse tools with clean water.
A lye pre-treated wood floor may be finished after a drying time of approx. 8 hours at 68° F (the wood must be completely dry) with the WOCA Oil of your choice- Master Color Oil or Diamond Oil Active.
COVERAGE
Spread Rate: 85-110 sq.ft./L
DOWNLOAD INSTRUCTIONS
TECHNICAL DATA
Technical
Product properties
pH-value
8-10
Declaration:
Water, sodium hydroxide, white pigments. <5% non-ionic surfactants. <1% preservative.
Density
1.01-1.04
Colours
White and grey
Drying time
8-12 hours.
Application tools
WOCA Applicator, a nylon brush or roller
Plastic bucket
Cleaning of tools:
With water
Disposal
Dispose of contents/container to an approved waste disposal plant.
Shelf life
3 years.
Packaging
2.5 L
Pr. No.:
2009077
Storage
+10-77°F. Keep out of reach of children. Do not expose to heat (e.g. sunlight). Store frost-free during winter and cool during summer (max. +77°F).
Is Diamond Oil the same as Diamond Oil Active?
Diamond Oil has been discontinued and has been replaced with Diamond Oil Active. The colors are the same and the sheen is the same. Diamond Oil Active has improved durability, and workability.
What types of wood can Diamond Oil Active be used on?
Diamond Oil Active can be used on any type of interior wood, including exotic woods.
How do I know what color to choose?
Different types of wood will look different when you finish it with Diamond Oil Active. The swatches we show are a representative of the outcome, but due to settings and color adjustments within individual computer monitors and hand-held devices, the color on your wood may or may not be achieved as shown in the color swatches. We recommend that you
order Color Testers
, and test it on the wood that you are going to finish to ensure you achieve the desired color you desire.
What is the difference between Master Color Oil and Diamond Oil Active?
Master Color Oil
is the original WOCA Oil and best for residential flooring, wall, ceiling and furniture applications. Diamond Oil Active contains a higher solid content, which makes it a more durable finish. It was developed for high traffic commercial and high traffic residential flooring. Both products can be used on any interior wood surface.
Do I need to apply 2 coats of Diamond Oil Active?
2 coats are usually better than 1 for durability. Softwood species like Pine, distressed, and reclaimed wood always need 2 coats, maybe 3 depending on how much oil the wood absorbs.
Can I use Diamond Oil Active on Furniture?
Diamond Oil Active can be used to finish tables and furniture.
WOCA Worktop Oil
is rated safe for use on food contact surfaces.
White Oak Wood Flooring
Wood Lye White + Master Color Oil Extra White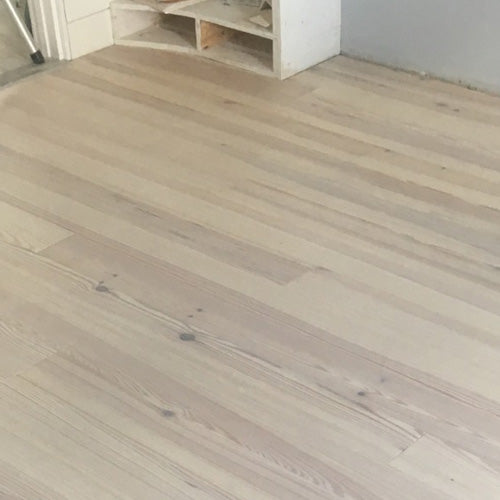 Pine Flooring
Wood Lye White + Master Color Oil White
Red Oak Flooring
Wood Lye Grey + Diamond Oil Active White
Red Oak Flooring
Wood Lye White + Diamond Oil Active White
Oak Flooring
Wood Lye Grey + Master Color Oil Extra Grey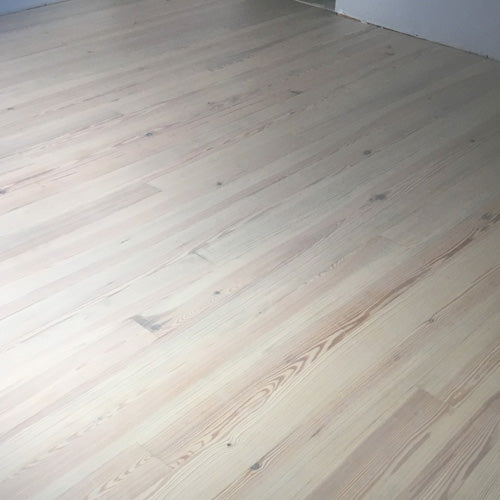 Pine Wood Flooring
Wood Lye White + Master Color Oil White
White Oak Wood Flooring
Wood Lye White + Master Color Oil Extra White
Pine Flooring
Wood Lye White + Master Color Oil White
Red Oak Flooring
Wood Lye Grey + Diamond Oil Active White
Red Oak Flooring
Wood Lye White + Diamond Oil Active White
Oak Flooring
Wood Lye Grey + Master Color Oil Extra Grey
Pine Wood Flooring
Wood Lye White + Master Color Oil White