PRODUCT INFORMATION
APPLICATION INSTRUCTIONS
COVERAGE
AFTER CARE
TECHNICAL DATA
PRODUCT INFORMATION
WOCA Diamond Oil Active is a plant-based penetrating oil. A wood finish that colors and protects in 1 product. Diamond Oil Active highlights the natural beauty and character of your wood and provides a very durable surface that is resistant to liquids with a low sheen, matte, natural look and feel.
For all wood species and interior wood surfaces. Use to color and protect freshly sanded wood flooring, furniture, tables, shelving, shiplap, wood paneling, wood countertops, and butcherblock.
APPLICATION INSTRUCTIONS
Diamond Oil Active Furniture Application
The wood surface must be sanded to 100-150 grit.
Prep surface with Intensive Wood Cleaner Spray to open grain and neutralize surface tannin. A richer color is achieved by prepping with Intensive wood Cleaner Spray.
Let dry at least 4 hours before applying oil.
With a brush or a clean cloth apply oil in a thin coat. Polish in well with a white 3M pad or a WOCA Patina Disc (if only applying 1 coat) for a furniture grade finish. Wipe off all excess oil immediately with WOCA Polishing Cloth.
If applying a 2nd coat, wait 6 hours and repeat step 4 and polish in oil with WOCA Patina disc. 
No excess oil should be left on the surface.
Coats (#) Required: 1 or 2
Hand Apply: Yes
Spray: No
Topcoat Required: No
COVERAGE
Coverage: approximately 60 sf per 250 ml can
AFTER CARE
For regular cleaning and dusting, use WOCA Natural Soap Spray. Using WOCA Natural Soap Spray will lengthen time between re-oiling the wood surface.
TECHNICAL DATA
Product properties
Solid content
> 90 %
Density
0.95-0.98 g/ml
Fully hard
3-5 days at 68° F
Colors
9 Colors
Binder
Vegetable oil components
Dilution
Turpentine (does not normally need to be diluted).
Drying time
Approx. 24 hours at 68° F
Application tools
Paint Roller, 4 mm
Paint roller handle, 25mm
Telescopic rod
Disposal
Empty containers and residues to be disposed of according to local regulations.
Shelf life
3 years
Packaging
1 L + 2.5 L
Storage
+ 50-77° F. Keep out of reach of children. Must not be exposed to heat (e.g. sunlight). Store frost-free.
Is Diamond Oil the same as Diamond Oil Active?
Diamond Oil has been discontinued and has been replaced with Diamond Oil Active. The colors are the same and the sheen is the same. Diamond Oil Active has improved durability, and workability.
What types of wood can you use Diamond Oil Active on?
Diamond Oil Active can be used on any type of interior wood, including exotic woods.
How many coats of Diamond Oil Active do I need to apply?
1 or 2 coats of Diamond Oil Active is required. 2 coats gives additional durablility.
How do I know what color to choose?
Due to settings and color adjustments within individual computer monitors and hand-held devices, the color on your wood may or may not be achieved as shown in the color swatches. We recommend that you
order Color Testers
, and test it on the wood that you are going to finish to ensure you achieve the desired color you desire.
How many colors are available of Diamond Oil Active
Diamond Oil Active is available in 9 colors, which can be mixed to create a custom color.
How do I prepare the wood for treatment with Diamond Oil Active?
Sand the surface to 100-150 grit, then clean with
Intensive Wood Cleaner Spray
. Using Intensive Wood Cleaner will open up the grain, and neutralize the surface tannin, which will produce a richer color.
How long does it take for Diamond Oil Active to dry?
Dry Time to Touch: 6-12 hours, Dry Time Until Cured: 7 days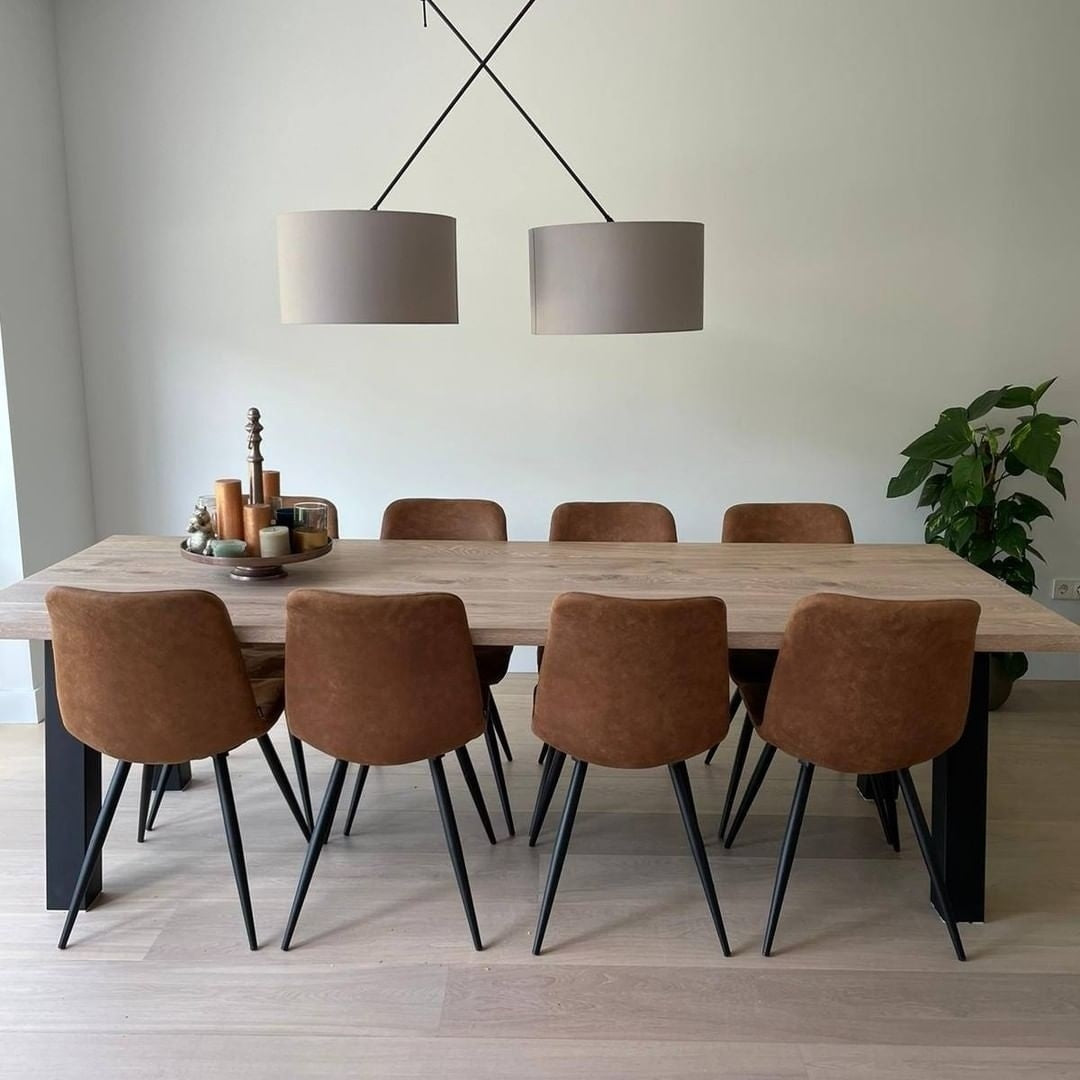 White Oak Table
Diamond Oil Active - White
Oak Wood Paneling
Diamond Oil Active - Black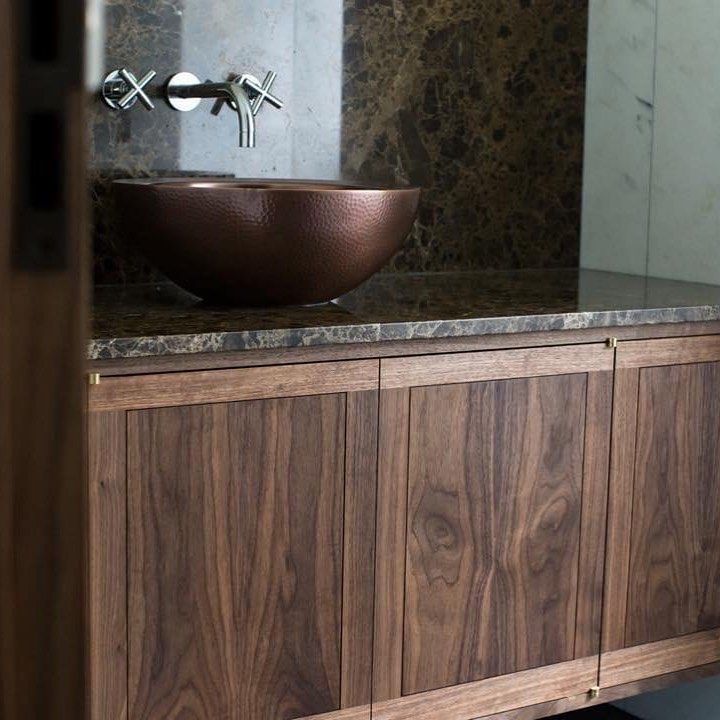 Walnut Vanity
Diamond Oil Active - Natural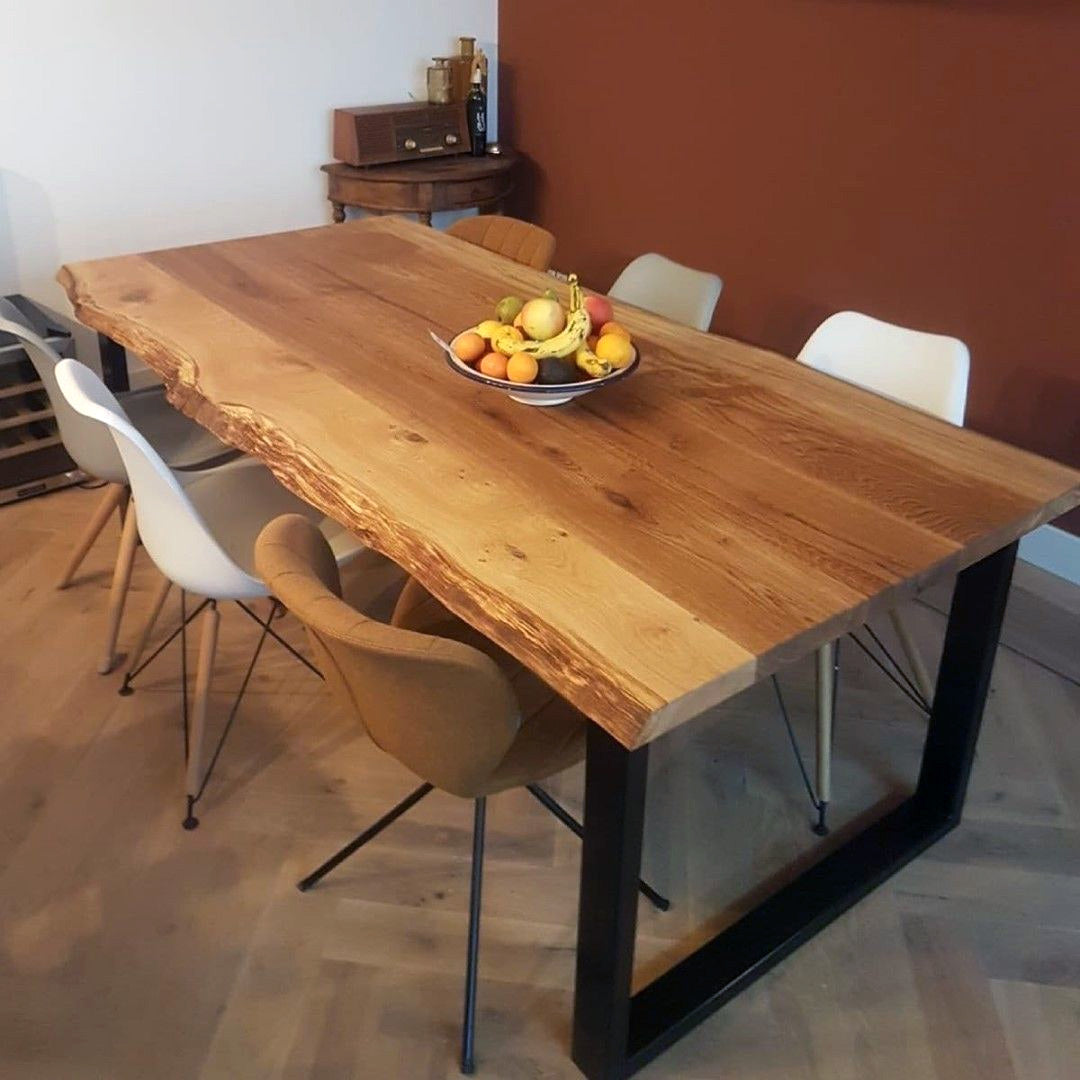 Oak Table
Diamond Oil Active - Natural
Oak Table
Diamond Oil Active - Smoke Brown
White Oak Vanity
Diamond Oil Active - Extra White
White Oak Table
Diamond Oil Active - White
Oak Wood Paneling
Diamond Oil Active - Black
Walnut Vanity
Diamond Oil Active - Natural
Oak Table
Diamond Oil Active - Natural
Oak Table
Diamond Oil Active - Smoke Brown
White Oak Vanity
Diamond Oil Active - Extra White